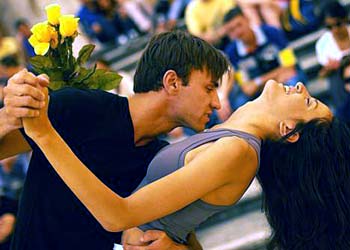 Latin / Salsa
Mambo ( 2s ), Son Montuno (1s), Merengue, Cha Cha and Bachata.
Ballroom:
Waltz, Foxtrot, Tango, and class choice of Cha Cha or Rumba
Swing to Lindy Hip:
East to West Coast - Lindy Hop.
Hip Hop to Modern:
James Brown's, Detroit Styles, Liquid Metal; Modern - Hip Hop integrated with moderate Ballet Technique and dance choreography performance templates.
Everything is taught by the Interrelated System pioneered by Arthur Murray, founder of The American Social Dance Curricula, and creator of the Arthur Murray Dance Studios Incorporated.
Gift Certificates and complete dance program packages are now being sold.
4 Dance Classes Orientations at $20.00
to complete Social Dance Program of 48 classes and 24 privates at
$1,480.00
To purchase call ( 607 ) 279 - 9945 - if you have a caller id block please leave a vioice mail message.
Or Goto Shangrila Gifts
156 E State St
Ithaca, NY 14850
(607) 272-5955