Black History Month, African American History month, art, exhibitions, Hope, Change, credit
National African American History Month, 2009
THE WHITE HOUSE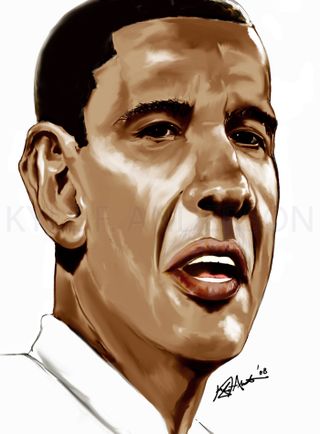 Kyle F. Anderson
The history of African Americans is unique and rich, and one that has helped to define what it means to be an American. Arriving on ships on the shores of North America more than 300 years ago, recognized more as possessions than people, African Americans have come to know the freedoms fought for in establishing the United States and gained through the use of our founding principles of freedom of speech, freedom of the press, the right to assembly, and due process of law. The ideals of the Founders became more real and more true for every citizen as African Americans pressed us to realize our full potential as a Nation and to uphold those ideals for all who enter into our borders and embrace the notion that we are all endowed with certain unalienable rights.

Since Carter G. Woodson first sought to illuminate the African American experience, each February we pause to reflect on the contributions of this community to our national identity. The history is one of struggle for the recognition of each person's humanity as well as an influence on the broader American culture. African Americans designed our beautiful Capital City, gave us the melodic rhythms of New Orleans Jazz, issued new discoveries in science and medicine, and forced us to examine ourselves in the pages of classic literature. This legacy has only added luster to the brand of the United States, which has drawn immigrants to our shores for centuries.

This year's theme, "The Quest for Black Citizenship in the Americas," is a chance to examine the evolution of our country and how African Americans helped draw us ever closer to becoming a more perfect union.

The narrative of the African American pursuit of full citizenship with all of the rights and privileges afforded others in this country is also the story of a maturing young Nation. The voices and examples of the African American people worked collectively to remove the boulders of systemic racism and discrimination that pervaded our laws and our public consciousness for decades. Through the work of Frederick Douglass and Harriet Tubman, Booker T. Washington and George Washington Carver, Martin Luther King and Thurgood Marshall, the African American community has steadily made progress toward the dreams within its grasp and the promise of our Nation. Meanwhile, the belief that those dreams might one day be realized by all of our citizens gave African American men and women the same sense of duty and love of country that led them to shed blood in every war we have ever fought, to invest hard-earned resources in their communities with the hope of self empowerment, and to pass the ideals of this great land down to their children and grandchildren.

As we mark National African American History Month, we should take note of this special moment in our Nation's history and the actors who worked so diligently to deliver us to this place. One such organization is the National Association for the Advancement of Colored People -- the NAACP -- which this year will witness 100 years of service to the Nation on February 12. Because of their work, including the contributions of those luminaries on the front lines and great advocates behind the scenes, we as a Nation were able to take the dramatic steps we have in recent history.

NOW, THEREFORE, I, BARACK OBAMA, President of the United States of America, by virtue of the authority vested in me by the Constitution and the laws of the United States, do hereby proclaim February 2009 as National African American History Month. I call upon public officials, educators, librarians, and all the people of the United States to observe this month with appropriate ceremonies, activities, and programs that raise awareness and appreciation of African American history.

IN WITNESS WHEREOF, I have hereunto set my hand this
second day of February, in the year of our Lord two thousand nine, and of the Independence of the United States of America the two hundred and thirty-third.

BARACK OBAMA
Join
The Global Arta Network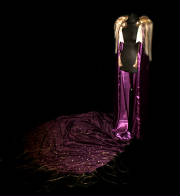 Favorite Links

Body Art!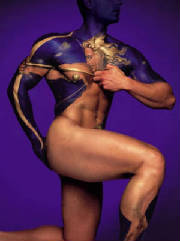 Body Art!
Daily Photo Blogs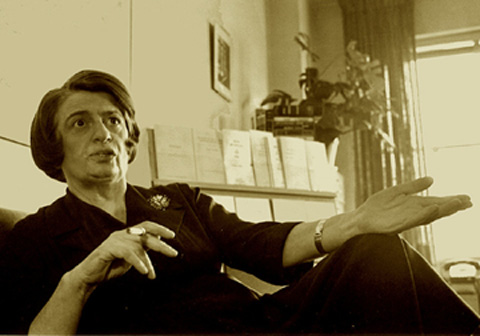 Today if Ayn Rand was to take a look upon our time and the present development of our civilization, even though we are going through some economic down times as of April 8, 2009, she would be very impressed on how we lived up to the expectations of her Objectivist philosophical views. Art has taken more and more of dramatic switch hit than ever in its creative stylings and has probed into the very center of the human creative id. Here we come with face to face with the innate human nature of creativity as the object more than we are looking into it as collectivisms in art, or in art groupings.
Since about 1986 Fashions, and Art has become more or less, the earnest step child of Ms Rands views. It is why which is most interesting, and some of the details of which will be covered within this WebSite. To be sure the artists of today are seeking more personal enjoyment, even though there are thoughts of sociocultural revolution still rambling around in ones own art consciousness, and it this purely personal creative drive which is the leading end objectives contained in their own art which now prevails-even before, or , err, after eating.
What this, like other sectors within the sociocultural dynamics of our times and civiliations we are coming to a central value in which the centrality of all Fundemental Humans Rights are now leading us to be directed at very instinctual center, the id behavoiral creative will to be freed, by and for The Central Human Right to Full Discovery is / are our Objectivist ends.
New Innovative Artist of the year 2009.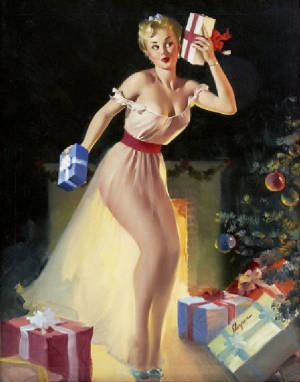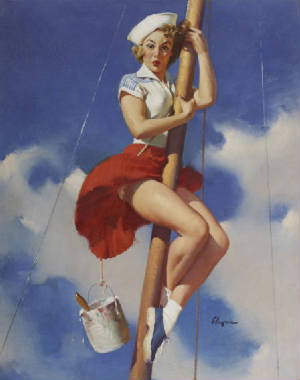 When Charles Martignette passed away in February 2008 his collection was already the stuff of legend, containing every major name of American illustration – on multiple canvasses – from the last century. A full 4,300 pieces, comprising his entire art collection, will be featured in a series of auctions at Heritage Auction Galleries, starting this July with the firm's July 15 Illustration Art Auction.
A public exhibition of the Martignette Collection has been scheduled in New York City, May 20-22, at the Ukrainian Institute (formerly Fletcher-Sinclair Mansion) at the corner of 79th Street and 5th Avenue.
The greatest illustration art collection ever offered at auction 2
"It's no overstatement to say that Martignette's unceasing devotion to his collection has given us the single most important gathering of illustration artists and art to ever make its way to public auction," said Ed Jaster, Vice President of Heritage Auction Galleries. "Charles practically invented the field of illustration art collecting; he was a collector of unequaled passion. It's safe to say that this is a once in a lifetime opportunity to acquire some of the most important pieces of American illustration art we're likely to see for decades to come."
Beginning in the early 1970s Charles Martignette began what would become his life's work and lasting legacy. Before practically anyone thought of the works of artists like Gil Elvgren, Alberto Vargas and J.C. Leyendecker as serious art, Martignette went about systematically gathering the finest examples of their work. His collection eventually expanded to cover all facets and periods of illustration art. Names like Harvey Dunn, Norman Rockwell and Maxfield Parrish – among hundreds of others – soon populated his collection. He made it a mission to acquire and preserve the work of illustrators he considered important.
Martignette became the acknowledged authority on American illustration, particularly pin-up art. He is the co-author of The Great American Pin-up, the unquestioned bible of the form, and he garnered accolades as the author of several books, chief among them The Complete Works of Gil Elvgren.
"Charles was well aware, at a certain point, of the importance and value of his collection," said Jaster, "but he didn't start his collection for the money; he did it because he simply loved the material and had the drive to acquire the best possible examples by all the greats in the field – the combination of quality and quantity makes the collection unparalleled."
The greatest illustration art collection ever offered at auction 3
The collection was acquired directly from the estate's heirs earlier this year by a group of nine private investors who, in turn, consigned the entire collection to Heritage Auction Galleries in Dallas, the leader in the field of illustration art auctions. The sheer volume of important art was more than any one auction could hold, so Heritage will sell the artwork over the course of several different auctions throughout the next year, beginning with its July 15 Signature« Illustration Art Auction.
collection then will continue the next day, July 16, with Heritage's Western Art Auction, featuring important Western themed art from the estate, including The Spill, by William Herbert Dunton, possibly the most important Western painting by Dunton ever offered at auction.
The greatest illustration art collection ever offered at auction 4
The Martignette Collection will then be the focal point of Heritage's Oct. 21, 2009 auction of Important Glamour and Pin-Up art, with Mel Ramos' seminal 1963 Pop Art canvas Sheena, Queen of the Jungle anchoring what is sure to be a highly anticipated and hotly contested auction.
"If I were to sit here and try to name all the major highlights of this collection," said Jaster, "it would take me half a day. That's how deep this collection goes. To say that we're ecstatic to be offering this collection is a serious understatement. There are no words to describe how excited we are to offer this important artwork from one of the greatest collectors of the 20th Century."
For those who want just a taste of what's in store as this collection begins to come up for auction, imagine more than 20 Vargas pin-ups, more than 30 Elvgrens, more than 25 George Petty pin-ups, more than 20 major cover and advertising paintings by Leyendecker, 18 major paintings from Dean Cornwell – Martignette's personal favorite artist – and 10 major Western paintings from Harvey Dunn.
The rest of the collection includes names like: Normal Rockwell, Howard Pyle, Jessie Willcox Smith, Frank Schoonover, Frank Stick, Haddon Sundblom, James Montgomery Flagg, Mead Schaeffer, Saul Tepper, Tom Lovell, Coles Phillips, Amos Sewell, W.H.D. Koerner, Rolf Armstrong, Earl Moran, Enoch Bolles, Norman Saunders, H.J. Ward, George Rozen, Walter Baumhofer, Earl Bergey, Rudolph Belarski and James Avati, among so many others.
To reserve your copy of this, or any Heritage auction catalog, please contact Client Services at 1-800-872-6467, ext. 150, or visit www.ha.com/Catalog to order by email.
Consignors and sellers of Illustration Art are invited to www.HA.com/Sell. Or simply email Todd Hignite at ToddH@HA.com, or call 1-800-872-6467, ext. 1790.
Heritage's Signature« Illustration Art Auction will be held July 15, 2009, at the company's Slocum Street Annex in the Downtown Dallas Design District.
Auction info www.HA.com.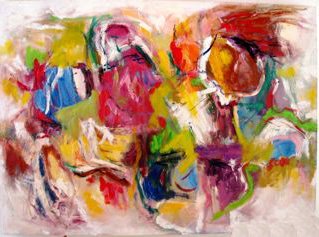 HARRIET WOOD
IN THE MOMENT - Now and Then
April 6 - 30, 2009
Opening April 10 5-7
Catamount Arts, St. Johnsbury

Harriet Wood, who will be showing her large, vigorously painted canvases in the new gallery at Catamount Arts, showed in galleries on 10th St., in New York City in the early sixties and was part of an art movement called No! Art. She has lived in Vermont for 32 years and currently lives and has her studio in South Woodbury.

Image: Inauguration 2009, for Barack & Michelle
Oil on canvas - 44.5" x 76"
Classical Art Slide Show
Masterpiece Solutions Launches Online Art Gallery MasterpieceOnline.com and Introduces Unlimited Listing Business Model.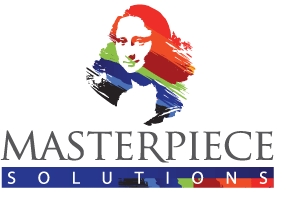 DENVER, CO – February 23, 2009 – Masterpiece Solutions, the leader in comprehensive art gallery software and artist management software for art and antique galleries, artists and other independent retailers, today announced that it is moving its multi-million dollar online art gallery from archerexchange.com to masterpieceonline.com. In addition, the new site offers enhanced features designed to improve the experience for artists, galleries and online consumers.
Already a leading online destination for art shoppers with more than $460 million in inventory, Masterpiece Online (masterpieceonline.com) is the foremost website for showcasing and buying art from around the world. Masterpiece Online will become the leading online art community, connecting art galleries and artists directly with art, antique, craft and jewelry consumers worldwide.
With this launch, Masterpiece Online introduces the revolutionary offering of unlimited listings for all galleries and artists. Unlike any other online marketplace, galleries and artists can choose to list their entire inventory without increasing their costs or fees.
"Masterpiece Online is the future of art distribution for every gallery and artist. Art buying in the 21st century has shifted its focus to online browsing and purchasing. With hectic schedules and less free time, the online marketplace has become a convenient and necessary source for clients looking to peruse available art. With its new unlimited listing service, Masterpiece Online offers an invaluable service to anyone looking to purchase or sell quality fine art," said Dean Lombardo of Objects & Images, Inc. Fine Art in New York City.
Some key features and enhancements of Masterpiece Online (masterpieceonline.com) include:
1. Redesigned website: To better reflect the quality and diversity of the art, antiques and jewelry represented on Masterpiece Online, the site has been completely redesigned.
2. Enhanced consumer navigation: Art consumers want a simple, intuitive and graphically rich experience when shopping for art. Masterpiece Online has been designed with this in mind. This design includes large pictures with detailed dimensions of the works, and a magnifying function that allows the shopper a closer look at each item.
3. E-commerce and low-cost lead generation options for galleries: With new shopping cart resources and a competitive pay-per-lead process, the site offers galleries a variety of ways to attract prospective customers and to close sales with online shoppers.
4. New social networking capabilities: With more than 48 different social networking sites available, this feature allows art seekers to bookmark, share and circulate art with their friends around the world.
5. Google Site Search: Google is the standard search methodology for the Internet. Rather than constraining customers with a typical Boolean database search, Masterpiece Online shoppers will have the ease, flexibility and power of a Google search at their fingertips.
6. Comprehensive Integration with Art Gallery and Artist Management Software: Building upon the proven market leadership of Masterpiece Solution's art gallery software, our shopping experience has been completely integrated. When a customer purchases an item, that purchase will be posted into the gallery or artist's local instance of the software; awaiting payment processing and shipping of the transaction. No other website in the world is able to draw data directly from gallery in-store inventory.
7. Merchant Integration: Delivering an end-to-end solution means processing payments through customer credit cards. Masterpiece Art Gallery and Artist Management Software can process their online sales with their merchant processor of choice while being assured that their customers' transactions are completely secure and payments are handled at competitive rates.
Current galleries on Masterpiece Online have claimed to increase qualified lead generation by as much as 30 percent.
"The internet is a numbers game. When you put more inventory in front of interested online shoppers, you gain a higher probability of selling product. Providing unlimited listings on Masterpiece Online will allow our clients to take advantage of the full power of the web to drive new customers and sales to their businesses," added Warr. With this complete redesign, unique business model and nearly a half-billion dollars in current inventory, we have great confidence that MasterpieceOnline.com will become a leading destination site for galleries, artists and art collectors worldwide."
Also available from Masterpiece Solutions:
Masterpiece Gallery Manager
Utilized by independent retailers worldwide, Masterpiece Gallery Management Software was designed for gallery owners by gallery owners to increase the operating efficiency and simplify processes to give gallery owners and artists the freedom to focus on the art and not the paperwork. For nearly 15 years, Masterpiece Manager software has integrated point of sale software with inventory and customer relationship management.
Masterpiece Artist Manager
Masterpiece Artist Management Software (formerly called Archer Artist) is an art management system that offers unique and valuable benefits for the individual artist, including art tracking capabilities, a comprehensive customer database, an inventory management component that results in a consistently up-to-date website, and much more. With customization capabilities and ease-of-use, artists can focus on their art rather than the business. Visit http://www.masterpiecemanager.com/artistfnb.html for more information.
To learn more about Masterpiece Solution's products and services, visit www.masterpiecesolutions.com or call 303.225.0330 today.
About Masterpiece Solutions
Founded in 1994, Masterpiece Solutions has grown to be the trusted authority on art gallery software products and services. Art gallery, antique, craft, and gift stores' owners and retail staff rely on Masterpiece Solution's unparalleled art management software and support services to help them effectively manage their businesses for greater operational efficiency, return on investment and peace of mind. In addition, Masterpiece Solutions also meets the needs of independent artists, offering artist software, artist website templates and much more at an affordable price. More information on antique software, art software and a wide breadth of other offerings can be found at masterpiecesolutions.com .
###
CONTACT
Alicia Hassinger
CSG|PR
720.933.8119
ahassinger@csg-pr.com
Subscribe to European Night Life ( NightLife ), RMC InterNet Group:
Visit this group
With Art Galleries Closing, Ugallery.com is Great Option for Art Lovers Looking for the 'Next Big Thing'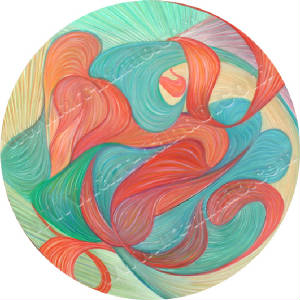 NEW YORK, March 17, 2009. With the recession forcing many art galleries across the country to close their doors, young artists are having a tough time getting their work on the walls. One gallery that isn't turning them away is
Ugallery.com
.
On the budget-conscious and expertly curated site, top student artists from across the country are given the opportunity to display their art for sale, and to a much wider audience than their local galleries can offer.
A half-dozen gallery spaces have closed in New York City alone, among them are Chelsea's The Proposition, Soho's Guild & Greyshkul, Rivington Arms in the East Village and 31 Grand on the Lower East Side. With prices for the original artwork ranging from $20 to $5000, Ugallery.com provides art enthusiasts a meaningful bonus of knowing they helped launch a young artist's career.
Ugallery.com makes it easy to search for just the right work by allowing art buyers to search by medium, subject, size, price and school. For the same price as a reproduction print that can be seen anywhere, buyers will have an intriguing story of the artist's background and a one-of-a-kind vision to share with guests to their home. There are currently more than 250 emerging artists from 130 universities featured on the site.
"Our customers once went to galleries to find original work by emerging artists, now they come to Ugallery.com to supplement their collection. Other customers come to Ugallery.com to find their first original piece. With each sale, we give artists another reason to continue pursuing their dreams," says Ugallery.com co-founder Stephen Tanenbaum, who founded the site with his two friends shortly after his graduation from The University of Arizona.
Ugallery.com proves that art should be enjoyed and celebrated by everyone, and student artists deserve attention today.
SOURCE http://Ugallery.com
Art Blogs:
Depicting other web sites.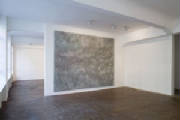 Daily Photo Friends
Other NYC Sites