Home
Modern and Lyrical Dancers
Ballroom Dance Champions
Ballet Page
Latin Dance Champions Destination
Dancers World Known
Contact and Write me about your favorite dance star and include photos.
Your Favorite Dance Teracher / Teachers
Photo Album Dancers in Action
Dance Star of the Month
Related Links to Major Cities and Their Dance Stars.
Belly Dancing
Travel from and to Ithaca
International Folk Dance and Folk Dancers
Scottish Highlander Dance
Luna Negra Dance Theater News Bi - LIne:
Irish Step Dancing, and Performance:
Dance News, Alexandria, Eygpt
Dance News, Albany, New York :
Dance News - Ann Arbor, Michigan
Dance News, Athens, Greece
Dance News Atlanta. Georgia, USA:
Dance News, Austin, Texas, USA
Dance News, Baghdad, Iraq
Dance News, Baltimore, Maryland:
Dance News, Barcelona, Spain
Dance News Beijing, China
Dance News, Beirut, Labanon
Dance News Berlin, Germany
Dance News, Binghamton, New York, USA
Dance News, Birmingham, Alabama, USA
Dance News, Boston, Massachusett
Dance News: Buffalo, New York:
Dance News, Cairo, Eygpt
Dance News, Chicago, Illinois, USA
Dance News Cleveland, Ohio, USA
Dance News, Columbus, Ohio, USA
Dance News Copenhagen ( Kobenhavn ), Denmark
Dance News, Cortland, New York
Dance News, Dallas, Texas, USA
Dance News Detroit, Michigan
Dance News, Dublin, Ireland
Dance News, Elmira, New York, USA
Dance News, Gdansk, Poland
Dance News, Hong Kong, Peoples Republic of China
Dance News: Houston, Texas
Dance News, Ithaca, New York, USA
Dance News Kiev, Ukraine
Dance New, Las Vegas, Nevada, USA
Dance News London, England
Dance News, Los Angeles, California
Dance News, City of Luxembourg, Luxembourgh
Dance News, Madrid, Spain ( Espana )
Dance News, Barcelona, Spain:
Dance News, Miami and Miami Beach, Florida, USA
Dance News, Montreal, Quebec, Canada
Dance News Moscow, Russia
Dance News, Nairobi, Kenya
Dance News, Nanjing, Peoples Republic of China
Dance News, New York City, New York
Dance News Oslo, Norway
Dance News, Owego, New York:
Dance News Philadelphia, Pennsylvania, USA
Dance News Prague ( Praha )
Dance News, Paris, France
Dance News, Rochester, New York, USA
Dance News Rome ( Roma ), Italy-Italia Romano
Dance News, Savannah, Georgia, USA
Dance News Seattle, Washington, USA
Dance News, Shanghai, Peoples Republic of China
Dance News, Syracuse, New York, USA
Dance News, Syre, Pennsylvania, USA
Dance News, Tel Aviv, Israel
Dance News, Tokyo, Japan.
Dance News, Toronto, Ontario, Canada
Dance News, Washington, DC
Tri Falcon and Dove Dance Academy
Internet Choreography of Links, Then " Plee " and Then Exchange.
Worlds Visions of Dance: Blogs, Bloggers, and Journals Directory
The American Cities Directory:
Worlds Dance Visions Fashions Directory:

Center Stage: Fall Season Reviewed in Dance Magazine

Photo by Cheryl Mann, featuring Kirsten Shelton and Ricardo J. Garcia


Luna Negra Dance Theater's acclaimed Fall Season was also reviewed by Dance Magazine critic Lynn Colburn Shapiro.


Latin rhythms, balletic virtuosity, and choreographic depth combined in Luna Negra Dance Theater's 10th-anniversary season opener, "Ciclos," a provocative program that paid homage to the Latino heritage. From the percussive AviMar (a premiere by Francisco Avińa), to artistic director Eduardo Vilaro's intensely emotional Deshár Alhát (also a premiere), to the lyrical arcs of José Limón's 1956 There Is a Time, the 12 dancers performed with polish and artistic authority.

Read more

In the Wings: Meet Art Velasquez

Luna Negra Dance Theater is fortunate to benefit from the leadership of a diverse and exceptional group of individuals who serve on our Board of Directors. Currently, Luna Negra has 18 active members. Art Velasquez, president and CEO of Baja Foods, is the most recent addition to our Board of Directors, joining in July of 2008.

Velasquez was brought up in a family with a strong tradition in philanthropy. His grandfather, who was born in Mexico and immigrated to the United States when he was 10 years old, is a strong believer in the power of education and is committed to helping his community through his church. He has served on over 20 boards throughout his life. Following his legacy Art Velasquez (the third) serves on the board of Mercy Home for Boys and Girls, a catholic organization helping children in need, Cristo Rey, which provides college preparatory education for the immigrant families of Chicago's near southwest side, and most recently Luna Negra Dance Theater.

Says Velasquez, "I usually serve on boards that support children's education. When I was invited to join the Board of Luna Negra Dance Theater, I felt the need to get out of my comfort zone and get involved in an arts organization which mission, on top of performing works by Latino choreographers, includes strong education and outreach programs that in fact further my commitment to children's education in our community."

Join Art Velasquez in supporting Luna Negra Dance Theater. CONTRIBUTE NOW!


On Stage: An evening of all women choreographers


Photo by Kristie Kahns, featuring Vanessa Valecillos

Spring 2009 Season
Saturday, March 28 at 8:00pm

Harris Theater, in Millennium Park
205 East Randolph Drive
Tickets $25-55. Call 312-334-7777 or visit www.harristheaterchicago.org


Luna Negra Dance Theater brings an unprecedented program of all female choreographers, showcasing the raw power of Latina voices in dance.

The program features a new work by Columbian choreographer Annabelle Lopez Ochoa, and audience favorites Sugar in the Raw (Azucar Cruda) by Michelle Manzanales and Eterno Despertar by Maray Gutierrez.





LUNA NEGRA DANCE THEATER

www.lunanegra.org

445 West Erie Street, Suite 101

Chicago, IL 60654

312-337-6882
KIROV BALLET AND ORCHESTRA TO PERFORM AT NEW YORK CITY CENTER APRIL 1-20, 2008
Featuring Uliana Lopatkina, Diana Vishneva, Igor Zelensky and Leonid Sarafanov
New York City Ballet Announces 2008 Winter Repertory Season and Annual Holiday
Engagement of George Balanchine's The Nutcracker™
Eight-Week Winter Season to Feature 13 Distinct Programs Showcasing 40 Different Ballets
Highlights Include World Premiere Ballets by Christopher Wheeldon and Mauro Bigonzetti,the Return of Peter Martins' Full-Length Production of Romeo + Julietand Susan Stroman's Double Feature,19 Works by George Balanchine Including Jewels and Prodigal Son, and Seven Works by Jerome Robbins Including The Concert and West Side Story Suite
The Season Will Also Include a Farewell Performancefor Principal Dancer Nikolaj Hübbe,
on Sunday, February 10
NDCA 60th Gala Flyer
1948 thru 2008

N D C A 6 0th gala
celebration

As you may have already heard, 2008 marks the 60th anniversary of the National Dance Council of America. On January 5th, 2008 we are kicking off this celebration year with a Gala event right where it all began in 1948 in New York City.

Mark your calendars and plan to attend a fun-filled weekend in New York City – January 4-6, 2008. Enjoy the City at one of the neatest times of year – shopping on 5th Avenue, Ice Skating in Rockefeller Center, Dining in some of the best restaurants in the world, Carriage Rides in Central Park and great theatre!! Top all of that off with the 60th Gala Celebration and it's a weekend not to be missed!

Following two days of the NDCA bi-annual meeting, we will begin the day on Saturday, January 5th with the Organizers Meeting from 9-11am. All NDCA Organizers are invited to attend.

Noon to 4pm will be the United States Dance Sport Congress featuring lectures/workshops from our top couples and coaches. This is FREE to everyone.

The Gala Evening will commence at 6pm with cocktails and dinner at 7pm. Details on the dinner (and also hotel information) will be forthcoming.

Following the dinner will begin an evening to remember, featuring –

. Shows by our top couples
. Scholarships in all categories – Pro/Am, Amateur, Junior,
Youth, Rising Star Professional, Open Professional
. United States Dance Sport Hall of Fame Awards
. Special Awards and Acknowledgements
. Special Awards to our television stars
. Slide Show
. Dancing with your favorite partner

The NDCA is one of the oldest organizations of its kind in the world and we are proud to reach this milestone, but we know that we would not exist without you and the countless many who have contributed and supported this organization over the last 6o years.

We look forward to sharing past memories, present successes and future goals with all of you. We hope you will join us to unite and celebrate our wonderful world of dance in the United States.

For more information or group reservations, please contact Jackie Rogers at jrdansport@aol.com or Lori Gay at lwgchacha@aol.com

P.S. If you have any dance pictures or videos from the past (or present), please mail them to Jackie Rogers, 1708 The Hideout, Lake Ariel, PA 18436. We are gathering pictures and videos of our past and present champions in all categories for the Gala and also the NDCA archives. All pictures and videos will be returned.
(back to List of Articles)
Dancers or Audition Calls:

Salsa Wild of The Falcon and Doves Dance Troupe

. The audition moto of this dance troupe is Experience helpful, but note necessary, in as much as each member is auditioned for which assigned division - Amateur - Pro Amateur - Professional. A full cultural affirmative developmental program

Antojito (Sampling): Preview of New Work
Join us at the Joffrey Ballet Studios for a sneak preview of
CUGAT! , Tango Vitrola and a chance to discuss with the artists
Thursday, October 4 at 6:45pm - FREE

Photo by Audia, featuring Vanessa Valecillos and Ricardo J. Garcia.

Where:
Joffrey Ballet Studios
17 North State St.
19th Floor
Chicago, IL 60610

Space is Limited! RSVP Required.
Entrance to the building is by invitation only.
Call Kirsten at
312-337-6882
by Oct 3rd to RSVP.

CUGAT!, a new work by Eduardo Vilaro is an homage to Mambo king Xavier Cugat, one of the greatest Latin musician of all time. It is set to mambo tunes made famous by Cugat, which will be performed live by the Angel Meléndez & The 911 Mambo Orchestra on October 19 and 20 at the Harris Theater. You will also see excerpts of Tango Vitrola by Alejandro Cervera, set to early recordings of tango music from the 1920's.



COMING SOON!


Don't miss this fiery and passionate evening of contemporary dance fused with
TANGO SALSA MAMBO!
Friday, October 19 at 8:00 pm
Saturday, October 20 at 8:00 pm
with LIVE MUSIC
Tickets $25-55
Harris Theater for Music and Dance
Learn more about the performance


Luna Negra Dance Theater takes a fresh look at Latin dance with works that explore and deconstruct Latin dance movements into innovative and original contemporary works.

xxxxxxxxxxxxxxxxxxxxxxxxxxxxxxxxxxxx

---

Dance is a live in Ithaca.


*********************************************************************************
*********************************************************************************
______________________________________________________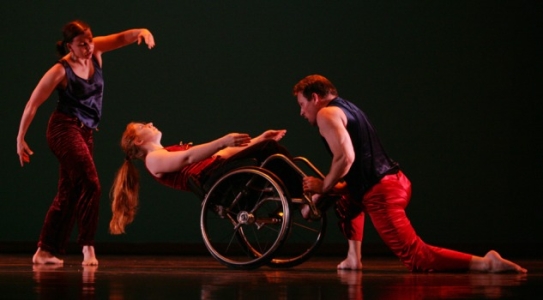 Passioné: Full Radius Dance in Concert
Atlanta's groundbreaking dance company in performance December 1 & 2 at 7Stages
The physically-integrated (dancers with and without disabilities) nonprofit modern dance company Full Radius Dance announces Passioné: Full Radius Dance in concert, to be held December 1 and 2 at 7Stages Theatre.
This concert offers Atlanta audiences the opportunity to see the groundbreaking and pioneering work of Full Radius Dance. The program includes the revivals of "Crawl/Climb", "Song of Bernadette" and "Passione". Choreographed by Artistic Director Douglas Scott, "Passione" is inspired by the depth of feeling and majestic sense of theatre that is found in grand opera, and received its premiere as part of Dance Synergy, a national tour celebrating 25 years of physically integrated dance in America. Also on the program is the premiere of "Send Me on My Way", a quartet for four women, inspired by random encounters.
Tickets for the performances are $15.00 for Adults, $12.00 for Children 12 & under and Seniors 55 & over. Click for Reservations.
About Full Radius Dance:
Full Radius Dance is a modern dance company that presents mature, choreographically complex works celebrating technique and physicality. Additionally, the company has a desire to share the talents of dancers who have disabilities with the mainstream audience. The organization was initially founded by Douglas Scott in 1991 as a modern dance company called Dance Force, Inc. In 1993, a new focus developed when Scott began working with dancers with disabilities. In 1995, Scott and Ardath Prendergast founded E=motion, a company created with the specific intention of working with dancers with disabilities. In 1998, E=motion and Dance Force combined to create Full Radius Dance.
Luna Negra on the road...

This summer, Luna Negra dancers spent 2 weeks in New Orleans teaching dance to students age 11-18 in a nationally acclaimed program sponsored by the New Orleans Recreation Department (NORD) and the New Orleans Ballet Association (NOBA) Center for Dance. This was actually the second company visit to New Orleans. We were there for 3 weeks last year and ended the program shortly before Katrina hit.

This year, therefore, the residency was especially meaningful. Many of the students had been living in a state of constant flux and uncertainty, moving from house to house or living in very precarious conditions. "The energy was different this year. You could feel that the kids had been living under difficult circumstances," says dancer Vanessa Valecillos "but I am hopeful that through the dance classes and the workshop we could give them an outlet to express their feelings of anger, sadness and hopelessness."

Ricardo Garcia, who taught modern dance classes notes: "The younger students were exited about the material given in class and in rehearsals. Some had real potential to go further with the art form. However, others, mainly teenagers, were a bit rebellious and needed to learn discipline and how to achieve goals. It was a challenge and I learned a lot from it. I think the fact that we went to New Orleans, gave lessons, performed and interacted with this community was very important. NOBA is one of the few organizations in the United States dedicated to present only dance and I feel our contribution was very important to its survival."

Dance at the Sabin Magnet School

Sabin Magnet School student prepares for a pirouette under the guidance of Luna Negra teacher.

In 2005, Luna Negra Dance Theater started a long-term residency at the Sabin Magnet School in Wicker Park, teaching dance to 60 first grade students, most of whom are Latino and African American.
See Additional story bi - line.

DON'T MISS:
The 3th intl. Salsa Congress Munich (Germany)
3 – 5 November 2006
www.salsacongress-munich.de
You can order the following offers now:
DVD of the 4th Intl. Salsafestival Hamburg 2006, 30 Euros
Specialprice valid for orders and pays before Sept, 10th
--------------------------------------------------
Dear Sir/Madam,
The 4th. International Salsafestival Hamburg was a huge success!
More than 2500 participants from about 46 different countries came to share
workshops, shows and great parties!
We thank you very much, because you were the reason for this success and without you we couldn´t have done it! We also really appreciate the support of those who believed in us and we like to thank our partners, which you will find on our homepage!
Because of renovation of the big hall, we had to change this year to alternative rooms. Next year you will find again the modernized big hall to which you are used to!
Many dancers enjoyed a lot of fantastic workshops. Unfortunately some of the teachers couldn´t come. Although we didn´t have any influence on the causes, we want to say sorry for that.
Between Frankie Martinez and his management (coly david from New York) were problems in coordinating his schedule. But we are proud and happy, that we found Franklin Diaz as substitute and like to thank him for his flexibility!
In the name of Alex da Silva we apologize: He was already at LAX Airport, when he had to cancel his flight, because his passport wasn't valid anymore.
For further information he offers to contact him:
adasilva@hotmail.com
We were also surprised, when Francisco Vasquez called us, to tell us that he couldn´t fly, because as he is often in Europe he has no permission to fly to Europe again until autumn.
As a kind of compensation you will find the workshops, that he designed especially for the Salsafestival in Hamburg a video download on his website: reybarcena.com/media/Untitled2.wmv
Alex and Francisco promised to be there again next year!
As compensation we offer the participants of the Salsafestival Hamburg 10% reduction on the ticket of the Munich Congress from the 3, to 5. of November 2006.
The 5th . International Salsafestival Hamburg will be from the 20th to the 22th of July 2007 in Hamburg!
All workshops and Parties will be in 1 location (CCH Congress Centrum Hamburg), on more than 3000 m˛, in fully air conditioned modernized big hall!
We want to organize the festival as good as possible and therefore we need your support!
Please tell us honestely what we can improve. We appreciate every wish and
suggestion and we really try to realise them!
We hope to meet you at again at the festival 2007 in Hamburg!
Best wishes!
Imad Production
National Dance Week April 21 to April 30, 2006
For Information Click on [ WebSite ]
If your city does not have one find out how you can start one!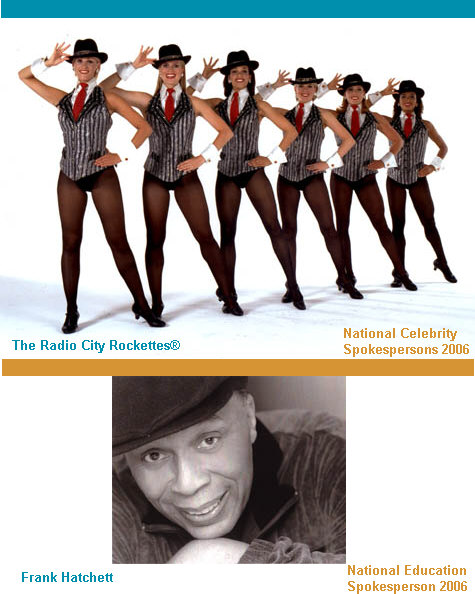 Season Programs on PBS Great Performances in Dance.



Dance, Ithaca, Ithaca, Dance.
National Portrait Gallery ( U.K. )
Exhibition on Early Dancers at the
GAIETY THEATRE, ALDEWYCH UK Early 1900s.
Dance, Ithaca, Ithaca, Dance.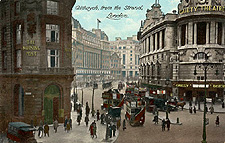 Idea from Footlight Notes ~ Additonal Information
CLICK HERE
.

When in New York City visit The Lincoln Center for The Performing Arts.

We'll use this site to share the world vision experience with everyone. We'll include our itinerary, the interesting sites to dance, and meet the interesting people who share the hobby of dance.

Dance Ithaca E - Magazine :: Link ::

On this morning, looking out from a beach in Miami Beach, Florida, you can feel the warm gentle winds brushing accross your face. Then pondering for a while where to dance that evening, and what new people you are going to meet. The interesting conversations, and within the setting of romantic tones, the flow of perfumes and colones, the glimer, and razzel dazzel of Miami night life awaiting for you to join in.

International Resources :

 
 

The Dance Cities:

Ballet and Modern Dance Cities

Belly and Folk Dance Cities

Hip Hop and Modern Jazz Dance Cities

The Latin / Salsa Dance Cities

Add your content here

 

Add your content here

Add your content here

Internet Promotional Resources:

 

 
 
 

 

Cultural Democracy Network:

 

Les Avant Garde:

 

Other Destination Cities :

***

Alexandria Night Life ( NightLife ), RMC
Thanks for visiting and be sure to get in touch and let us know what you think of my site!
Links to Modern Dance on Ithaca Dance Classes [

Website

] ~ Dance, Ithaca, Ballroom, Dance, Dancer, Class, Ballet, Champions, Latin, Dance, Swing, West Cost Swing, Modern, International, Folk, Dance. Stars, Social, Links, New, York, Lyrical, Modern Jazz, Ithaca.
Dance ithaca E - Magazine