Home
Modern and Lyrical Dancers
Ballroom Dance Champions
Ballet Page
Latin Dance Champions Destination
Dancers World Known
Contact and Write me about your favorite dance star and include photos.
Your Favorite Dance Teracher / Teachers
Photo Album Dancers in Action
Dance Star of the Month
Related Links to Major Cities and Their Dance Stars.
Belly Dancing
Travel from and to Ithaca
International Folk Dance and Folk Dancers
Scottish Highlander Dance
Luna Negra Dance Theater News Bi - LIne:
Irish Step Dancing, and Performance:
Dance News, Alexandria, Eygpt
Dance News, Albany, New York :
Dance News - Ann Arbor, Michigan
Dance News, Athens, Greece
Dance News Atlanta. Georgia, USA:
Dance News, Austin, Texas, USA
Dance News, Baghdad, Iraq
Dance News, Baltimore, Maryland:
Dance News, Barcelona, Spain
Dance News Beijing, China
Dance News, Beirut, Labanon
Dance News Berlin, Germany
Dance News, Binghamton, New York, USA
Dance News, Birmingham, Alabama, USA
Dance News, Boston, Massachusett
Dance News: Buffalo, New York:
Dance News, Cairo, Eygpt
Dance News, Chicago, Illinois, USA
Dance News Cleveland, Ohio, USA
Dance News, Columbus, Ohio, USA
Dance News Copenhagen ( Kobenhavn ), Denmark
Dance News, Cortland, New York
Dance News, Dallas, Texas, USA
Dance News Detroit, Michigan
Dance News, Dublin, Ireland
Dance News, Elmira, New York, USA
Dance News, Gdansk, Poland
Dance News, Hong Kong, Peoples Republic of China
Dance News: Houston, Texas
Dance News, Ithaca, New York, USA
Dance News Kiev, Ukraine
Dance New, Las Vegas, Nevada, USA
Dance News London, England
Dance News, Los Angeles, California
Dance News, City of Luxembourg, Luxembourgh
Dance News, Madrid, Spain ( Espana )
Dance News, Barcelona, Spain:
Dance News, Miami and Miami Beach, Florida, USA
Dance News, Montreal, Quebec, Canada
Dance News Moscow, Russia
Dance News, Nairobi, Kenya
Dance News, Nanjing, Peoples Republic of China
Dance News, New York City, New York
Dance News Oslo, Norway
Dance News, Owego, New York:
Dance News Philadelphia, Pennsylvania, USA
Dance News Prague ( Praha )
Dance News, Paris, France
Dance News, Rochester, New York, USA
Dance News Rome ( Roma ), Italy-Italia Romano
Dance News, Savannah, Georgia, USA
Dance News Seattle, Washington, USA
Dance News, Shanghai, Peoples Republic of China
Dance News, Syracuse, New York, USA
Dance News, Syre, Pennsylvania, USA
Dance News, Tel Aviv, Israel
Dance News, Tokyo, Japan.
Dance News, Toronto, Ontario, Canada
Dance News, Washington, DC
Tri Falcon and Dove Dance Academy
Internet Choreography of Links, Then " Plee " and Then Exchange.
Worlds Visions of Dance: Blogs, Bloggers, and Journals Directory
The American Cities Directory:
Worlds Dance Visions Fashions Directory:

More Photos Hit Link Above:
The world of modern dance is the most creative structured form of dance. It is the association of the words " creative " and " structured form " which created the major reason why dancers are confounded in trying to exact a " definition" of Modern Dance.
However, all one has to do is to look at the photos.........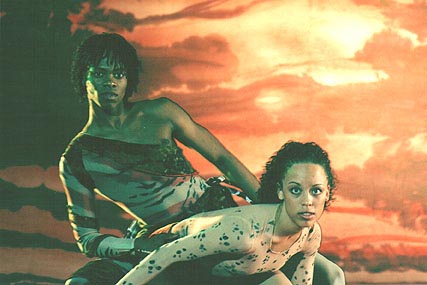 Modern Dance Cities
Modern Dance Stars
***

Dancers like to fly.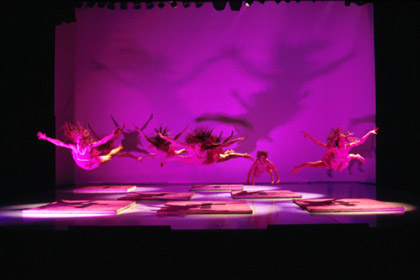 Dancers' single credo:
" The element of sophistication, and dreams are always near, and yet when acted out on the dance floor it becomes beautiful. This is the internal natural high drug of all dancers. Moreover, this natural drug is being in pure harmony with oneself, and to make it look easy at the sametime. The artistic dance montra. " Ithaca Dance Master Roger M. Christian, December 4th, 2003, Ithaca, New York.
Ballet Dance Story Shorts [ WebPage ]
Experiences wanted !
Do you have story to tell about you and modern or lyrical dance? Then goto to the below.
Ballet and Modern Dance Cities [ WebPage ]



Dance Competitions being looked at:
Links:
Library of Congress to Acquire Alvin Ailey American Dance Theater Archives
Collection Includes Ailey's Personal Writings, Sketches and 8,500 Photographs
The Library of Congress will announce the recent donation of the Alvin Ailey American Dance Theater (AAADT) archive during a press conference at 10:30 a.m. on Wednesday, Feb. 8, in the Whittall Pavilion, ground floor, Thomas Jefferson Building, 10 First Street S.E., Washington, D.C. Ailey dancers Renee Robinson, Dwana Adiaha Smallwood and Matthew Rushing will perform a vignette of "Wade In The Water."
"The acquisition of the Alvin Ailey Archive is a major achievement for the Library," said Librarian of Congress James H. Billington. "This 'jewel' builds on our efforts to strengthen the Library's performing arts collections over the past 25 years." Sharon Gersten Luckman, AAADT executive director commented, "We have worked tirelessly to preserve the legacy of our founder, Alvin Ailey, and the visionary work of our Artistic Director, Judith Jamison. The completion of the building of our new home and the preservation of the Ailey Archive ensure that Ailey's history and artistic accomplishments will be permanently accessible to future generations."
This gift to the nation will be digitized under a joint project of the Library and AAADT, with support from the White House Millennium Council's preservation program "Save America's Treasures" grant. The collection will be accessible to the public at-large and to the AAADT's staff, dancers and students through the establishment of an intranet system to serve the digitized archive. The Library of Congress will also provide on-site public access to the digitized materials, the original paper-based archive and a web site that presents highlight from the collection.
Since 1958, AAADT has amassed an extensive and unique collection of archival materials relating to Ailey's life and career, Judith Jamison's contributions as a dancer and now artistic director and the work of the Alvin Ailey Dance Foundation. The archive also contains primary source materials on other influential artists such as Katherine Dunham, Donald McKayle, Lester Horton and Lar Lubovitch.
Highlights of the archives include:
Ailey's personal papers, including sketches of dances, programs, costume designs, rehearsal notes, honorary degrees and correspondence with photographer Carl van Vechten.
- Musical manuscripts and orchestrations, including holographic scores of works by Duke Ellington, Keith Jarrett, Leonard Bernstein, Phoebe Snow and Donald McKayle, as well as collaborative works with Katherine Dunham.
- Ailey's groundbreaking, "Revelations," and his work on Bernstein's "Mass."
- The contents of Ailey's desk, including business correspondence, press kits, contracts and personal correspondence.
- National and international news clippings containing the original pasteups from 1960-1998 and original telegrams and congratulatory notes from dignitaries and celebrities around the globe.
- 8,500 black-and-white photographs representing an artistic and visual record of most of Ailey's ballets, as well as other choreographers whose works were performed with AAADT. Some of the most notable photographers included are Jack Mitchell, Fred Fehl, Kenn Duncan, Normand Maxon, Susan Cook, Anthony Crickmay, Johan Elbers, Lois Greenfield, Jack Vartoogian and Martha Swope.
- Audiotapes used for performances from 1958-1995 and 24 reels of 16mm film footage.
- Some 4,000 programs of national and international performances from 1958-2004.
Since 1958, AAADT has performed for more than 21 million people in 71 countries and on six continents. The Alvin Ailey Dance Foundation, Inc. is the umbrella organization that includes AAADT; Ailey II, a junior performing company of emerging young dancers; The Ailey School, founded in 1969 and offers some of the most extensive dance training programs in the world. For more information, visit AAADT at www.alvinailey.org.
The Ailey Archive joins the collections of such dance luminaries as Bob Fosse, Gwen Verdon, Martha Graham, Erick Hawkins, Katherine Dunham and Lester Horton. The Library of Congress is the world's largest library with more than 130 million items in various languages, disciplines and formats. The Library of Congress serves the U.S. Congress and the nation both onsite in its 21 reading rooms on Capitol Hill and through its award-winning Web site at www.loc.gov.
# # #
PR 06-024
01/27/06
ISSN 0731-3527
Links to Modern Dance on Ithaca Dance Classes [

Website

] ~ Dance, Ithaca, Ballroom, Dance, Dancer, Class, Ballet, Champions, Latin, Dance, Swing, West Cost Swing, Modern, International, Folk, Dance. Stars, Social, Links, New, York, Lyrical, Modern Jazz, Ithaca.
Dance ithaca E - Magazine